Mission
The mission of the HCSC is to develop a dynamic public-private partnership that promotes an effective community response to a public health or medical emergency. Priorities of the HCSC are determined by the Hazard Vulnerabilities Assessment (HVA), identifying the local Top Ten Hazards.
Activities include conducting mutual hazard vulnerability/risk assessment to identify community health gaps and develop plans and strategies to address; development of standardized tools, emergency plans, processes and protocols, trainings and exercises to support the community.
The work of the HCSC aligns with the emergency preparedness community prioritization requirements described in the Assistant Secretary of Preparedness and Response (ASPR) National Guidance for Healthcare System Preparedness and the CDC National Standards for State and Local Planning as well as other documents.
The Health Care and Safety Coalition's primary goal is to foster collaboration amongst provider types in order to strengthen the overall health system by leveraging expertise, sharing resources, and increasing capacity to respond.
Funding
The Tuolumne County HCSC is funded by ASPR's Hospital Preparedness Program. In addition, the HCSC receives many in-kind donations of time, space, and supplies from HCSC members.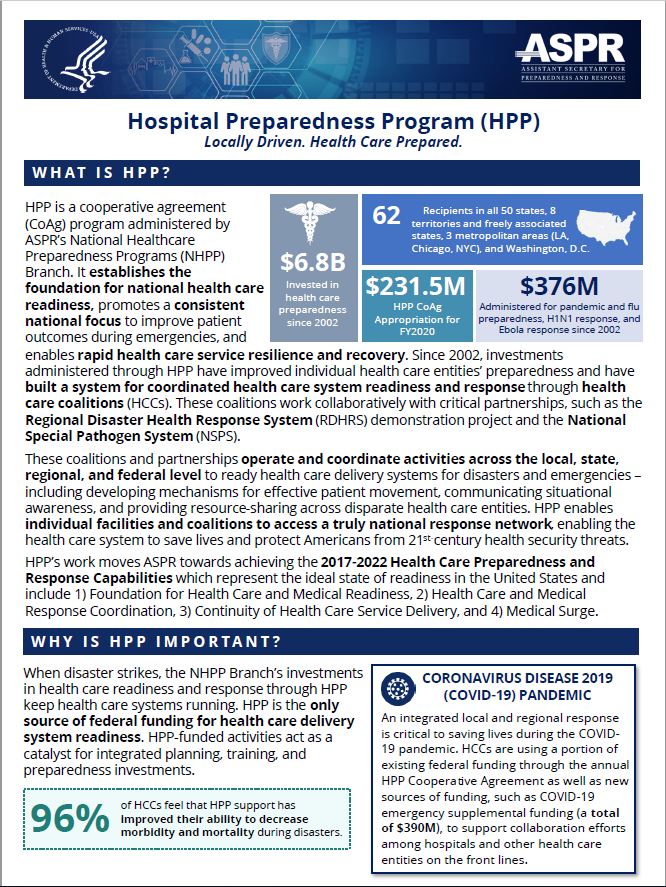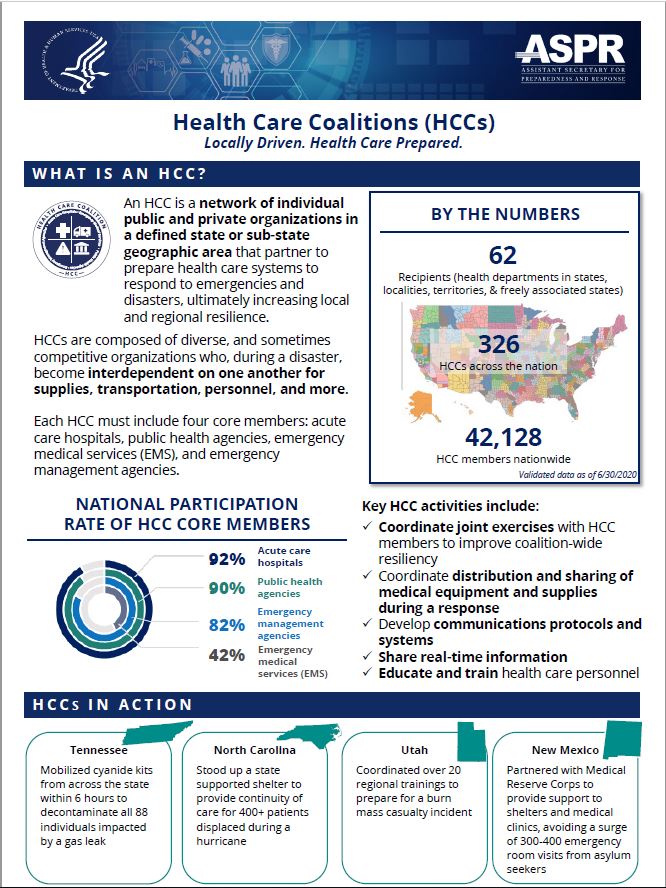 2017-2022 Health Care Preparedness and Response Capabilities